A market of stocks, not a stock market
In this week's Market podcast Mike and Rory discuss Fridays NFP number beating expectations by nearly double. The implications this has on the market short term and how they both predicted a higher number themselves, going into some detail around their process of why they came to this conclusion.
The pair also talk about how the higher-than-expected unemployment rate at 3.7% is a good thing for markets but also with the issues that it can have to the wider economy.
In the podcast, Rory mentions about the recent ISM PMI number lower than expected and the impact this has had. He also talks about the contradicting data being released versus what the market is doing. Rory reiterates his comments from last week about how this is a market of stocks and not a stock market. The importance of stock picking in a market like this is very important as Rory mentions how only a few large cap stocks have been holding up the entire market in comparison to the Russell 2000.
The blokes then look ahead of the data being released over the next 10 days which includes the federal reserve black out period, ISM services and the US Inflation figure to be released a day before the FOMC interest rate decision on June 14th.
Hosts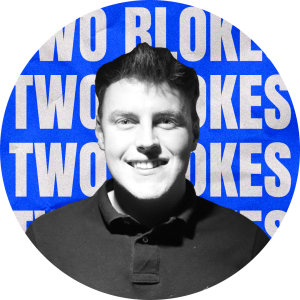 Rory McMullan- Host
Rory is a final year student studying Accounting and Finance in London, He started his trading journey over 2 years ago but has came quite far in the process. He traded most asset classes starting with FX and Commodity trading, trading crack calendar spreads within the energy market to now running his own Long/Short equity options portfolio. The book that he trades is a systematic, top-down bottom up equity portfolio.
Rory has a strong passion for the financial markets and really hopes he is able to be of assistance to anyone either starting their trading journey or looking to further their knowledge.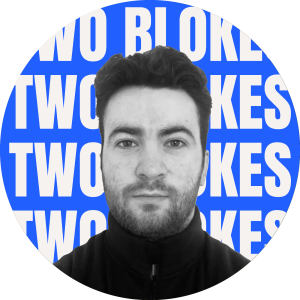 Mike Gearty – Co host
Mike is a recent graduate that has background in economics and business. Since leaving university he has gained an array of exposure across a number of different markets including: Real assets, FX, Fixed Income and Private Equity. 
Mike has used his industry experience along with a number of alternative resources to develop his understanding of the financial markets. With an interest in most asset classes, Mike uses both macro and technical analysis to form his outlooks. 
Download the TBT APP now to chat LIVE with the Blokes!