Connect To Two Blokes Trading
Everywhere
Join the blokes & 600,000 other traders as we explore the world of financial markets, while having some fun along the way. Listen to our weekly podcasts & join the TBT community where you can see our strategies, chat to our community & learn together with the help & guidance of the blokes.  

Subscribe On:

Listen to TBT Podcast on: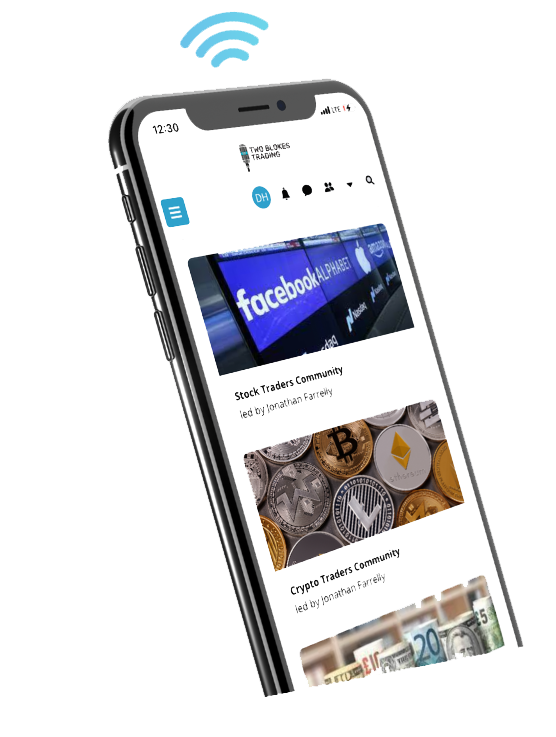 Join our Traders Network For
FREE

Now!
Whether you are just starting out or a full-time trader join the blokes in our community traders APP! We analyse all asset classes from Stocks to Forex, Indices, Commodities & Cryptocurrencies.
Access our education, webinars, trading strategies, tips & ideas. Plus we offer all the support & mentoring needed to help you on your trading journey.
Jason McCarthy
I have been a long term listener & rely on my fix of TBT! Keep up the good work.
Jane Finch
I absolutely love listening to the blokes, these guys never fail to keep me entertained & more importantly on top of the markets.
Sienna Acherley
Best Podcast Ever! I love the honest approach the Blokes have to the markets mixed with a bit of fun along the way!