Full steam ahead for USD bulls
This week's podcast is now LIVE! Ken breaks down the bullish momentum returning for the dollar, what the latest economic data means now for the markets. Talking about the outperformance for EUR against certain peers and more.
Exploring this week's market events, with another huge one anticipated across forex, stocks and cryptocurrencies.
Download the two blokes trading app for market breakdowns, analysis, trade ideas, education and more. Speak to the blokes as well as other community members.
Hosts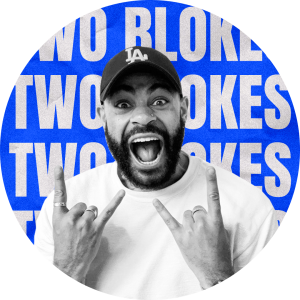 Ken Chigbo – Host
Ken has well over a decade of exposure on the frontline of trading and financial markets. He went from a tea boy to an analyst, then took all his learnings to assist medium and large cap companies with their forex exposure. After years within the corporate world, gaining much experience and knowledge, Ken went on to become a trader.
Download the TBT APP now to chat LIVE with the Blokes!