Has the S&P 500 hit it's peak?
In this week's Episode, Rory highlights the rollercoaster 18 months the S&P 500 has seen from the highs of 4800 to the recent lows of 3500. Given everything that has happened in markets as of recent from the US regional banking crisis, growing US interest rates and the US debt ceiling limit being reached, Rory shares his opinion why "this is it, this is the top".
In the podcast, Mike shares his thoughts on some Forex pairs including GBPUSD where he thinks the macro picture has a lot more to do with the future performance than what the market currently thinks. He reiterates the importance of the upcoming talks regarding the US debt ceiling and the importance that has for dollar FX pairs. Mike also hints that psychology is potentially displacing the importance of the macroeconomic picture.
Rory also shares his opinion looking ahead on WTI crude for this year highlighting how price has nearly halved in the last year following a very strong rally in 2021 and 2022 thanks to strong global demand and supply issues resulting from the Russia – Ukraine war. He also mentions the importance of OPEC announcement and how influential OPEC are on energy markets.
Mike dives into the depths of global inflation and talks about the levels of inflation we could see towards the end of the year. He also highlights the importance that lower inflation will have, the impact higher inflation could have and overall, how monetary policy could adjust further to accommodate this and the impact it will have on broader markets. Mike concludes by sharing one of his best trades to date, orange juice which has seem remarkable returns over the last 18-24 months. Tune in to find out more!
Hosts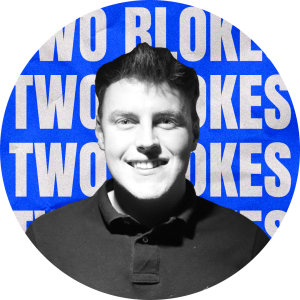 Rory McMullan- Host
Rory is a final year student studying Accounting and Finance in London, He started his trading journey over 2 years ago but has came quite far in the process. He traded most asset classes starting with FX and Commodity trading, trading crack calendar spreads within the energy market to now running his own Long/Short equity options portfolio. The book that he trades is a systematic, top-down bottom up equity portfolio.
Rory has a strong passion for the financial markets and really hopes he is able to be of assistance to anyone either starting their trading journey or looking to further their knowledge.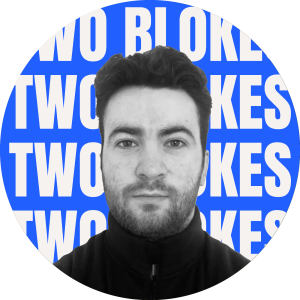 Mike Gearty – Co host
Mike is a recent graduate that has background in economics and business. Since leaving university he has gained an array of exposure across a number of different markets including: Real assets, FX, Fixed Income and Private Equity. 
Mike has used his industry experience along with a number of alternative resources to develop his understanding of the financial markets. With an interest in most asset classes, Mike uses both macro and technical analysis to form his outlooks. 
Download the TBT APP now to chat LIVE with the Blokes!