Trading Psychology
Too many traders are told "it's about psychology" but what they aren't told is the truth behind psychology. In this episode, Jonathan and Rory breakdown the truth behind trading psychology, as well as sharing some of their best tips when trading and investing.
The word psychology in trading is thrown around too loosely, understanding how to adopt an objective approach while trading will immediately give you an edge. If you have good risk management, then psychology around trading reduces significantly.
During the episode, Rory mentions that too many traders don't focus on risk adjusted returns I.e. how much risk you take to profit. Too many traders focus on absolute numbers rather than the statistics themselves and while it may seem rational and reasonable, often it's not favourable. Make sure to ask Rory any questions around probability, statistics, or portfolio performance in the app!
Jonathan also lets us in on how he remains in focus throughout his trading career.  He highlights that you are not always going to get it right, so accepting a loss is part of trading you have to accept. Once you accept this, you can control & minimise your losses, allowing you to focus on your winning trades. Too many traders hold on to losses in the hope the market will swing in their favour. Always refer to this quote "the market will remain illogical longer than you can remain solvent". Jonathan explains his systematic process that traders should follow in order to achieve consistency and not deviate off course. Listen in to hear his techniques.
Hosts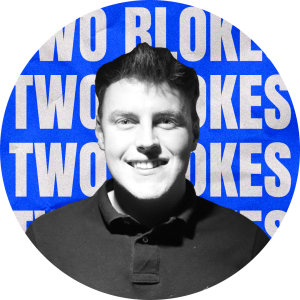 Rory McMullan- Host
Rory is a final year student studying Accounting and Finance in London, He started his trading journey over 2 years ago but has came quite far in the process. He traded most asset classes starting with FX and Commodity trading, trading crack calendar spreads within the energy market to now running his own Long/Short equity options portfolio. The book that he trades is a systematic, top-down bottom up equity portfolio.
Rory has a strong passion for the financial markets and really hopes he is able to be of assistance to anyone either starting their trading journey or looking to further their knowledge.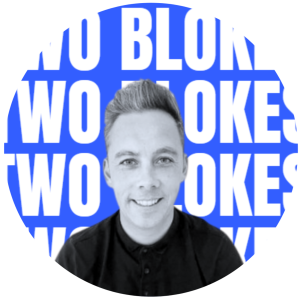 Jonathan Farrelly – Co host
Jonathan started his trading journey over 15 years ago, learning from some of the best institutional traders in the world.
Over the last 8 years Jonathan has taught 1000's of retail traders how to successfully navigate the financial markets.
He has evolved Two Blokes Trading with new technologies to offer traders a new fully immersive experience.
Jonathan's ethos has always been based on transparency with the goal to help new & experienced traders achieve their goals.
Download the TBT APP now to chat LIVE with the Blokes!