Are Stocks Doomed?
In this episode the blokes breakdown the markets & ask the question are stocks doomed?
The blokes discuss how it's a great time to be trading! Markets are directional which presents huge opportunity to capitalise.
Rory also tells us how McDonald's was founded. Have you watched the movie about McDonalds? If not it's a great watch for anyone with an entrepreneurial mindset. I won't spoil it here but I do suggest to watch it.
This week in markets we focus on Yields, consumer confidence, dollar strength and equities which remain pressured as market sentiment shifts!
A weak bond market which is effectively pushing yields higher and strength into the dollar is playing havoc on the equity market. As of 6pm London time on Tuesday, the S&P500 was down over -1.1% as dollar continued to surge and yields on the 10yr pushed past 4.5%.
Fed Member Neel Kashkari reiterated his statement that he expects another rate hike this year however that was closely followed by a statement saying he thinks there's a 60% chance of a soft landing. I feel like he's been told to say this as markets reacted the first time and ignored him on the latter.
China is also facing problems with the housing market under pressure and the major Evergreen defaulting on a 4 billion yuan payment which is putting pressure on the Chinese Yuan and Chinese equities which is also spilling into European and US markets.
Oil continues to hold at higher levels even though it is somewhat softer the last few days. Some economists have warned if oil exploration in the US is not more heavily invested in then there is risk of an under supply and prices pushed past $120 and even as high as $150.
Some favourite stock picks this week are still short ideas on United Airlines (UAL) from Rory as higher fuel costs and potential for lower fares coupled with lower demand could impact top and bottom line.
Jonathan is keeping an eye on Microsoft (MSFT) to see whether their latest investment into the AI race will allow the stock to find some support. While Microsoft is a leader in employing AI into its products and services, it hasn't yet seen a corresponding increase in revenues. It's not even seeing the hoped for increase in search market shares after integrating Chat-GPT with Bing. One to watch! 
Hosts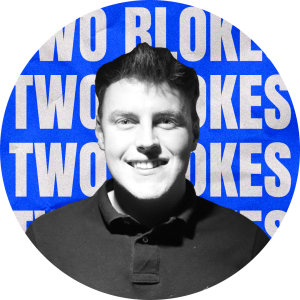 Rory McMullan- Host
Rory is a final year student studying Accounting and Finance in London, He started his trading journey over 2 years ago but has came quite far in the process. He traded most asset classes starting with FX and Commodity trading, trading crack calendar spreads within the energy market to now running his own Long/Short equity options portfolio. The book that he trades is a systematic, top-down bottom up equity portfolio.
Rory has a strong passion for the financial markets and really hopes he is able to be of assistance to anyone either starting their trading journey or looking to further their knowledge.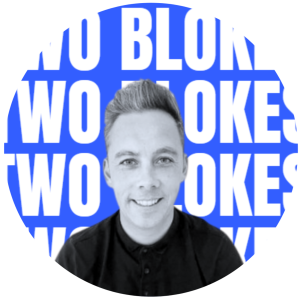 Jonathan Farrelly – Host
Jonathan started his trading journey over 15 years ago, learning from some of the best institutional traders in the world.
Over the last 9 years Jonathan has taught 1000's of retail traders how to successfully navigate the financial markets.
He has evolved Two Blokes Trading with new technologies to offer traders a new fully immersive experience.
Jonathan's ethos has always been based on transparency with the goal to help new & experienced traders achieve their goals.
Download the TBT APP now to chat LIVE with the Blokes!