Oil rallying to $100 per barrel??
One of the main talking points over the weekend was the production cuts from OPEC. It's looking possible that over 1 million barrels per day could be cut from supply as fear enters the market that demand could be drying up.
We have already seen on Monday that price is up nearly 3% towards $78 and speculation is that it will continue towards 80.
DXY continues the move lower today as more negativity creeps in. There seems to be a strong risk on appetite in markets and with implied interest rates moving lower, strength in USD is fading as a break of 103 looks likely.
Other FX crosses seem to be taking advantage of this with USDJPY moving towards 148, USDCAD holding on the trend line and USDNOK moving lower from the higher oil prices (NOK benefiting)
Gold continues to move sideways unable to take advantage of a weaker dollar. Jonathan still holds his thoughts of selling gold at 2000 and narrowly missed a great shirt at price rallied above 1990.
Indices within the UK remain subdued as weaker oil prices impact the FTSE100 constituents. US indices continue moving higher with the NASDAQ pushing higher towards 16,000.
With the macro picture still not looking all positive but a soft landing looking more likely, how will you be positioned going into the remainder of 2023?
The blokes share their market analysis & trade ideas on the Two Blokes Trading APP everyday, so don't miss out!
Hosts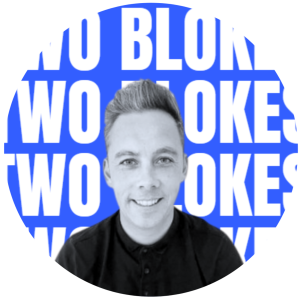 Jonathan Farrelly – Host
Jonathan started his trading journey over 15 years ago, learning from some of the best institutional traders in the world. Over the last 9 years Jonathan has taught 1000's of retail traders how to successfully navigate the financial markets.
He has evolved Two Blokes Trading with new technologies to offer traders a new fully immersive experience.
Jonathan's ethos has always been based on transparency with the goal to help new & experienced traders achieve their goals.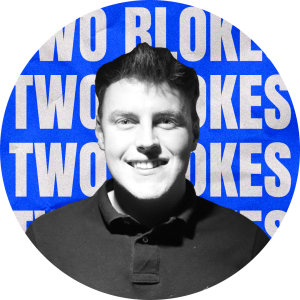 Rory McMullan- Host
Rory is a final year student studying Accounting and Finance in London, He started his trading journey over 2 years ago but has came quite far in the process. He traded most asset classes starting with FX and Commodity trading, trading crack calendar spreads within the energy market to now running his own Long/Short equity options portfolio. The book that he trades is a systematic, top-down bottom up equity portfolio.
Rory has a strong passion for the financial markets and really hopes he is able to be of assistance to anyone either starting their trading journey or looking to further their knowledge.
Download the TBT APP now to chat LIVE with the Blokes!