Beware Of Trading Scams
Jonathan and Rory talk about how the retail trading industry has changed in the last decade. The introduction of Instagram, TikTok and other popular social media platforms, these have been a haven for many charlatan educators, to showcase their fake results and lifestyle in order to lure retail traders. Rory also shares some recent examples of how he has seen the "influencer" lifestyle take over social media and why seeing isn't always believing when it comes to Instagram.
Jonathan discusses how before these times, traders found it difficult to find information regarding trading, but now the industry is a full of false information & it's hard for traders to access real education. Jonathan also explains how by learning from the right mentors can take years off your trading journey & fast track your path to successful trading.
A new trend over the last few years has been the development of AI in trading and algorithms. Many large hedge funds and institutions spend billions each year developing quantitative strategies to beat the market. Jonathan and Rory argue the point that if they are spending billions to make 40% per year but Instagram traders will sell you a strategy to make 40% per month for small monthly fees, it's obviously not going to work.
In the podcast, the blokes also talk about the importance of risk management & trade psychology, two key factors that separates a good trader & a bad trader. The blokes also talk about how some retail traders make the same mistakes as they have never been taught correct risk management principles. 
The blokes then discuss the importance of staying objective when trading, how to stick to your trading strategy & not allow emotions to dictate your decisions. 
Hosts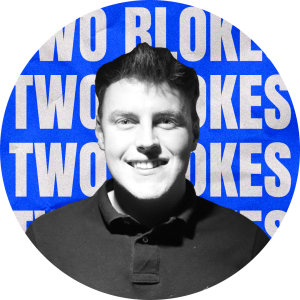 Rory McMullan- Host
Rory is a final year student studying Accounting and Finance in London, He started his trading journey over 2 years ago but has came quite far in the process. He traded most asset classes starting with FX and Commodity trading, trading crack calendar spreads within the energy market to now running his own Long/Short equity options portfolio. The book that he trades is a systematic, top-down bottom up equity portfolio.
Rory has a strong passion for the financial markets and really hopes he is able to be of assistance to anyone either starting their trading journey or looking to further their knowledge.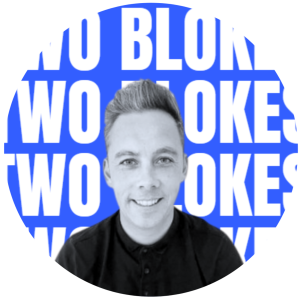 Jonathan Farrelly – Co host
Jonathan started his trading journey over 15 years ago, learning from some of the best institutional traders in the world.
Over the last 8 years Jonathan has taught 1000's of retail traders how to successfully navigate the financial markets.
He has evolved Two Blokes Trading with new technologies to offer traders a new fully immersive experience.
Jonathan's ethos has always been based on transparency with the goal to help new & experienced traders achieve their goals.
Download the TBT APP now to chat LIVE with the Blokes!