Beginning Of A Bull Or Bear Market?
Jonathan and Rory take over as Mike has departed from Two Blokes Trading to become a portfolio analyst at one of the UK's leading pension funds. We wish Mike all the best in his new role and thank you for your valuable contribution to the podcasts.
Last week seen US labour markets remain tight with unemployment declining to 3.6% from 3.7%, clearing the path for the Federal Reserve to hike a further 25bps in their meeting at the end of the month.
Jonathan asks Rory what his view is on the current economic cycle, including if he thinks the fed have further to go in terms of interest rate hikes and what a stronger labour market means for the Dollar and US risk assets including equities.
Currently US indices are in a strong bull market backed by a divergence of data from recent PMI's that are suggesting the economy may be contracting, Jonathan asks Rory his opinion and where he sees many assets heading such as GBP/USD , EUR/USD, WTI Crude Oil and Gold.
Jonathan also asks Rory for his opinion on Apple to which Rory thinks they are a great company but may be overvalued due to their "household name " nature.  What he means by this is how he expressed in the podcast that If any retail trader had £100 to invest in a company, chances are they will choose Apple as they know the name.
Rory also says that Apple's success is down to their ability to make people repurchase a similar product such as the iPhone where people continually roll from phone contracts or simple just purchase a new phone to have the latest device.
Hosts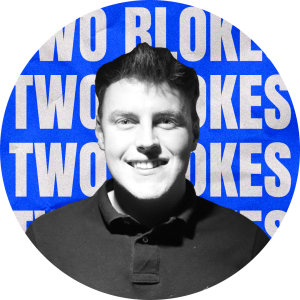 Rory McMullan- Host
Rory is a final year student studying Accounting and Finance in London, He started his trading journey over 2 years ago but has came quite far in the process. He traded most asset classes starting with FX and Commodity trading, trading crack calendar spreads within the energy market to now running his own Long/Short equity options portfolio. The book that he trades is a systematic, top-down bottom up equity portfolio.
Rory has a strong passion for the financial markets and really hopes he is able to be of assistance to anyone either starting their trading journey or looking to further their knowledge.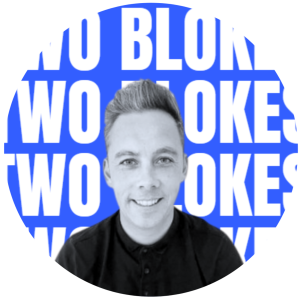 Jonathan Farrelly – Co host
Jonathan started his trading journey over 15 years ago, learning from some of the best institutional traders in the world.
Over the last 8 years Jonathan has taught 1000's of retail traders how to successfully navigate the financial markets.
He has evolved Two Blokes Trading with new technologies to offer traders a new fully immersive experience.
Jonathan's ethos has always been based on transparency with the goal to help new & experienced traders achieve their goals.
Download the TBT APP now to chat LIVE with the Blokes!