How To Build A Trading Strategy
In this podcast Jonathan and Rory talk about how to build a trading strategy and what to focus on when it comes to technical, fundamentals and sentiment analysis.
Jonathan discusses at the beginning of the podcast that too many new traders focus on technical analysis to generate trade ideas and solely rely on the charts for entries and exits. In this episode , he talks us through his reasoning of using technical analysis and how he combines fundamentals with sentiment to find trade ideas.
Rory also shares his thoughts on how to use statistical analysis as well as fundamentals to generate ideas whether it be in equities or forex. He explains the process of understanding economics as well as the value chain to identify ideas. When it comes to stop losses and profit levels, Rory is keen on using a more quantitative approach and encourages anyone to ask him more about it especially if they are interested in quantitative trading.
In the podcast Jonathan also mentions some resources that new traders can use to help gain an edge such as books in technical analysis which Include "technical analysis of the financial markets" written by John J Murphy. This is a great resource which shows the concepts and application of technical analysis within the markets.
As always, the best way to learn is to ask questions and challenge everything, no matter how stupid it may seem. This is Rory's best advice to anyone who wants to construct a better approach to their strategy when trading and everyone is encouraged to ask questions through the app, after all that's why it's there. It's free so join using the link below
Hosts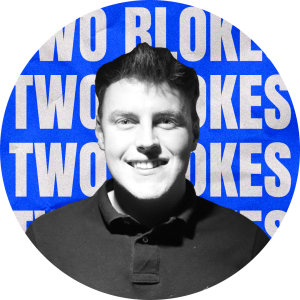 Rory McMullan- Host
Rory is a final year student studying Accounting and Finance in London, He started his trading journey over 2 years ago but has came quite far in the process. He traded most asset classes starting with FX and Commodity trading, trading crack calendar spreads within the energy market to now running his own Long/Short equity options portfolio. The book that he trades is a systematic, top-down bottom up equity portfolio.
Rory has a strong passion for the financial markets and really hopes he is able to be of assistance to anyone either starting their trading journey or looking to further their knowledge.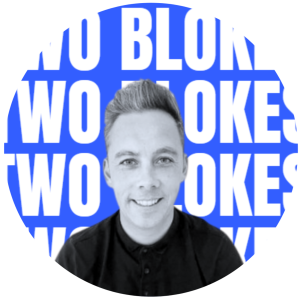 Jonathan Farrelly – Co host
Jonathan started his trading journey over 15 years ago, learning from some of the best institutional traders in the world.
Over the last 8 years Jonathan has taught 1000's of retail traders how to successfully navigate the financial markets.
He has evolved Two Blokes Trading with new technologies to offer traders a new fully immersive experience.
Jonathan's ethos has always been based on transparency with the goal to help new & experienced traders achieve their goals.
Download the TBT APP now to chat LIVE with the Blokes!