Busy Trading Week Ahead
In this podcast , Jonathan and Rory talk about their predictions on the financial markets, with a busy trading week ahead. The blokes analyse the DXY, Dax, Gold, Oil, Apple, and major FX pairs.
There is a busy week ahead with high impact data releases including, NFP, US PCE which could give some hints around the next inflation. (CPI) reading as well as thoughts on how the FOMC will react at the next monetary policy committee meeting in September. A higher number will indicate potential further increases to monetary policy and a stronger dollar led by weaker equities and bonds.
Oil on the other hand has experienced a slight pull back following a 45 degree incline during July as demand was strong and supply levels from OPEC could be impacted due to production cuts.
In Forex, The Euro has been declining steadily and Rory discusses his great short trades on the pair last week, he talks us through why he shorted it and what he is focusing on going forward. Rory also discusses his reasoning for being neutral on Cable but still bullish on USDJPY as there may be a chance, we don't see an intervention from the BoJ.
Join the fastest growing trading community for free today….
Hosts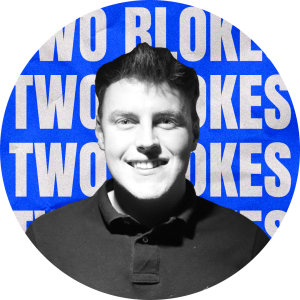 Rory McMullan- Host
Rory is a final year student studying Accounting and Finance in London, He started his trading journey over 2 years ago but has came quite far in the process. He traded most asset classes starting with FX and Commodity trading, trading crack calendar spreads within the energy market to now running his own Long/Short equity options portfolio. The book that he trades is a systematic, top-down bottom up equity portfolio.
Rory has a strong passion for the financial markets and really hopes he is able to be of assistance to anyone either starting their trading journey or looking to further their knowledge.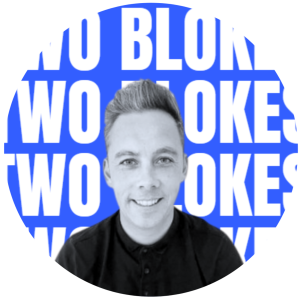 Jonathan Farrelly – Co host
Jonathan started his trading journey over 15 years ago, learning from some of the best institutional traders in the world.
Over the last 8 years Jonathan has taught 1000's of retail traders how to successfully navigate the financial markets.
He has evolved Two Blokes Trading with new technologies to offer traders a new fully immersive experience.
Jonathan's ethos has always been based on transparency with the goal to help new & experienced traders achieve their goals.
Download the TBT APP now to chat LIVE with the Blokes!