How to trade news headlines
In this podcast , Jonathan and Rory discuss how to trade news headlines. The key is to understand the impact & domino effect these headlines can have on companies & markets. 
Immersing yourself within the financial markets  is key to construct your trade and investment ideas. The example Rory covers, is around Maersk letting go 10,000 workers. We ask, if they are seeing less demand what does this mean for other stocks in the sector? What does this mean for the market, the economy and global trade?
We also talk about inflation and deflation problems in China and Japan. How the weak JPY is causing high inflation and how the strong CNY is causing deflation due to imports becoming cheaper. This also means exports are dropping which isn't helping things as China received another huge stimulus pump earlier this week.
Jonathan also talks us through the many opportunities that have been in markets this year as we draw to a close. With so many moves in dollar, Jonathan talks us through how he was long dollar from July based off his bias that the fed were not going to cut interest rates earlier this year. Both Jonathan and Rory explain that the cuts in monetary policy there were due around this time, were pushed back so far that it was taken hawkish by traders hence the strong run higher in US Dollar/DXY.
Understanding how macroeconomics shape markets is essential to understanding trading and the Two Blokes Trading app is the best place to start.
Hosts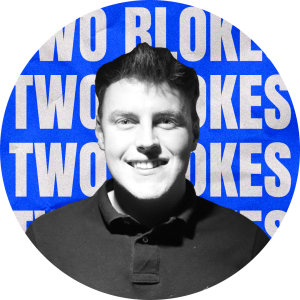 Rory McMullan- Host
Rory is a final year student studying Accounting and Finance in London, He started his trading journey over 2 years ago but has came quite far in the process. He traded most asset classes starting with FX and Commodity trading, trading crack calendar spreads within the energy market to now running his own Long/Short equity options portfolio. The book that he trades is a systematic, top-down bottom up equity portfolio.
Rory has a strong passion for the financial markets and really hopes he is able to be of assistance to anyone either starting their trading journey or looking to further their knowledge.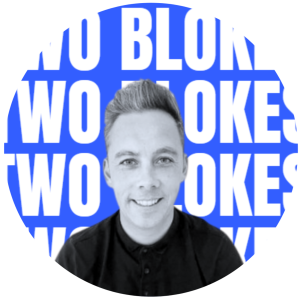 Jonathan Farrelly – Host
Jonathan started his trading journey over 15 years ago, learning from some of the best institutional traders in the world.
Over the last 9 years Jonathan has taught 1000's of retail traders how to successfully navigate the financial markets.
He has evolved Two Blokes Trading with new technologies to offer traders a new fully immersive experience.
Jonathan's ethos has always been based on transparency with the goal to help new & experienced traders achieve their goals.
Download the TBT APP now to chat LIVE with the Blokes!