Macroeconomic Outlook
In this weeks episode Mike and Rory talk about the S&P500 and the recent events causing this slight pullback and where they think markets are headed. Most recently, the S&P500 made highs of 4445 with a pull back to current levels of 4300.
This pull back was due to a deteriorating macroeconomic outlook as well as the Fed median projected dot plot for interest rates in 2023 to end at 5.6%. This would mean another 2 hikes is possible before the year end and Fed chair, Jerome Powell reiterated the same message that inflation is still an issue for the US.
Mike and Rory also mention how the S&P500 rally during 2023 has been greatly assisted by a handful of companies such as AI stocks like NVIDIA and mega cap tech names such META who have both more than doubled in price this year.
Rory also mentions how low interest savings accounts have been discouraging savers and instead encouraging spending and discretionary buying. Could this spending and lack of saving be correlated with the recent large returns seen in markets?
Find out more and join our free app.
Hosts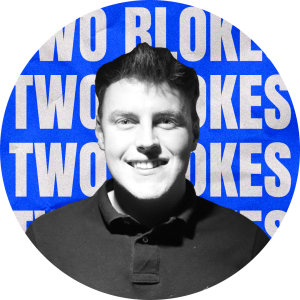 Rory McMullan- Host
Rory is a final year student studying Accounting and Finance in London, He started his trading journey over 2 years ago but has came quite far in the process. He traded most asset classes starting with FX and Commodity trading, trading crack calendar spreads within the energy market to now running his own Long/Short equity options portfolio. The book that he trades is a systematic, top-down bottom up equity portfolio.
Rory has a strong passion for the financial markets and really hopes he is able to be of assistance to anyone either starting their trading journey or looking to further their knowledge.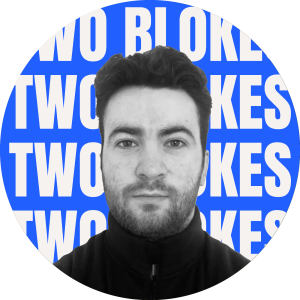 Mike Gearty – Co host
Mike is a recent graduate that has background in economics and business. Since leaving university he has gained an array of exposure across a number of different markets including: Real assets, FX, Fixed Income and Private Equity. 
Mike has used his industry experience along with a number of alternative resources to develop his understanding of the financial markets. Mike has an interest in most asset classes, using both macro and technical analysis to form his outlooks. 
Download the TBT APP now to chat LIVE with the Blokes!