Why 90 Percent of Traders lose money
In this episode, Mike and Rory discuss why 90% of traders lose money and how you can avoid being on the wrong side. Rory opens and mentions that too many people believe the BS narrative that comes from brokers who may have a conflict of interest with trading whether that is selling you false information or pushing you to trade products you have absolutely no idea about.

Rory also mentions how most retail traders unfortunately treat trading like a casino, where they expect to deposit £100 and turn it into £100,000 in the most unrealistic timeframe. Mike talks about the importance of risk adjusted returns and how 5x your money every year is a very unrealistic approach, traders must seek out information and understand the distribution of returns for a trader each week, month, or year. This is the type of content we cover more of in our App. Rory follows on from Mike talking about some of the professional returns and what to expect from markets.
The podcast also unveils the truth behind scams who claim to have proprietary software that for just a few quid each month you can have access to their ultra successful algorithm or quantitative strategy, that returns 20% per month versus funds like citadel who returned less than 40% in a year but charged in the region of $18 billion in performance fees and expenses to do so. Rory & Mike asks the listeners to think about this and see whether it makes sense because it doesn't make sense to them.
Find out more and join our free app.
Hosts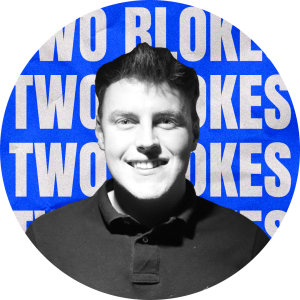 Rory McMullan- Host
Rory is a final year student studying Accounting and Finance in London, He started his trading journey over 2 years ago but has came quite far in the process. He traded most asset classes starting with FX and Commodity trading, trading crack calendar spreads within the energy market to now running his own Long/Short equity options portfolio. The book that he trades is a systematic, top-down bottom up equity portfolio.
Rory has a strong passion for the financial markets and really hopes he is able to be of assistance to anyone either starting their trading journey or looking to further their knowledge.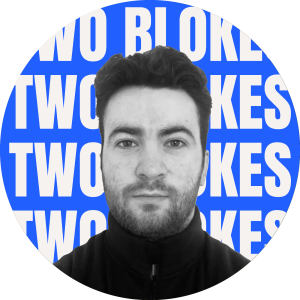 Mike Gearty – Co host
Mike is a recent graduate that has background in economics and business. Since leaving university he has gained an array of exposure across a number of different markets including: Real assets, FX, Fixed Income and Private Equity. 
Mike has used his industry experience along with a number of alternative resources to develop his understanding of the financial markets. Mike has an interest in most asset classes, using both macro and technical analysis to form his outlooks. 
Download the TBT APP now to chat LIVE with the Blokes!