Monetary Policy
Mike and Rory discuss the events of last week which included the US CPI number for May, FOMC's decision to not hike interest rates higher as well as the ECB's 25bps increase to monetary policy along with their hawkish comments in the meeting that followed. In the episode, Rory talks about the divergence between interest rates at the ECB and BOE closing in on those from the FED which is starting to support moves higher in both EUR / USD and GBP / USD. Cable has now been able to break above 1.28 for the first time in over a year following the stronger dollar in 2022 and the weakening sterling that was seen under the short-lived Truss era.
Rory discusses the topic of "higher interest rates are here to stay". He explains  that before the Great Financial Crisis interest rates were not at the crazy lows that many market participants have been used to and perhaps markets are now adjusting for rates to remain higher at 5% for a much longer period into the future.
Mike talks about how gold paints a good picture in terms of sentiment, prices have been stable the previous few weeks and are still sitting close to all time highs and currently rangebound between 1940 and 1980. Mike shares his reasoning for why he doesn't think gold is going anytime soon even as he discusses the bearish sentiment on the technical indicators but still thinks the macro environment is supportive to retain these higher prices.
Hosts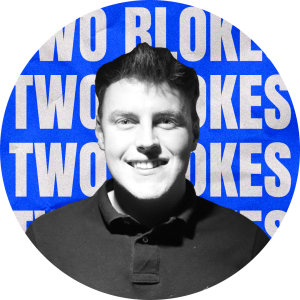 Rory McMullan- Host
Rory is a final year student studying Accounting and Finance in London, He started his trading journey over 2 years ago but has came quite far in the process. He traded most asset classes starting with FX and Commodity trading, trading crack calendar spreads within the energy market to now running his own Long/Short equity options portfolio. The book that he trades is a systematic, top-down bottom up equity portfolio.
Rory has a strong passion for the financial markets and really hopes he is able to be of assistance to anyone either starting their trading journey or looking to further their knowledge.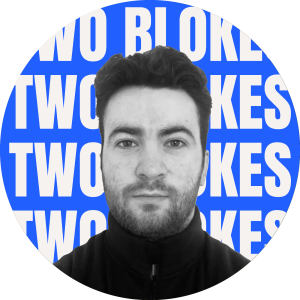 Mike Gearty – Co host
Mike is a recent graduate that has background in economics and business. Since leaving university he has gained an array of exposure across a number of different markets including: Real assets, FX, Fixed Income and Private Equity. 
Mike has used his industry experience along with a number of alternative resources to develop his understanding of the financial markets. Mike has an interest in most asset classes, using both macro and technical analysis to form his outlooks. 
Download the TBT APP now to chat LIVE with the Blokes!