The DXY is on a 8 week winning streak
In this episode, Jonatan and Rory discuss how the DXY is on a 8 week winning streak, could it make a ninth?
The blokes analyse some last weeks action in markets including, the US CPI print coming in hotter than expected along with the influence it had on Equities and FX pairs last week, plus the impact it could have on the FOMC this Wednesday.
The Blokes also talk about how the ECB increased rates another 25bps to 4% and signalled to the market that they are likely done while they also revised up inflation forecasts, while lowering growth for 2023 and 2024.
This week in markets, the Fed interest rate decision is on Wednesday night and Rory talks us through what to listen out for including, what their inflation forecast will look like, what the FOMC expects in terms of growth, as well as their expectations of interest rates within the speeches and the all-important Dot Plot.
EU stocks have dropped off following the decline on wall street on Friday and Société general dropped 11% after the bank cut its outlook on profitability.
The Blokes also offer their thoughts on the BOE interest rate decision due on Thursday & the effect this could have on the GBP/USD pair! Goldman Sachs expect it to be the last hike. Some expect FTSE100 to lag global stocks next year however with the index already undervalued and oil prices increasing, could the giants such as BP and Shell look to hold the index higher?
Rory and Jonatan also talk through Netflix and United Airlines & why these two stocks are on their watchlist for this week.
Check out the FREE Two Blokes Trading Community for education, analysis & much more!
Hosts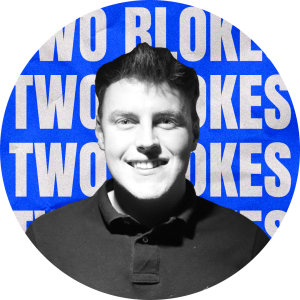 Rory McMullan- Host
Rory is a final year student studying Accounting and Finance in London, He started his trading journey over 2 years ago but has came quite far in the process. He traded most asset classes starting with FX and Commodity trading, trading crack calendar spreads within the energy market to now running his own Long/Short equity options portfolio. The book that he trades is a systematic, top-down bottom up equity portfolio.
Rory has a strong passion for the financial markets and really hopes he is able to be of assistance to anyone either starting their trading journey or looking to further their knowledge.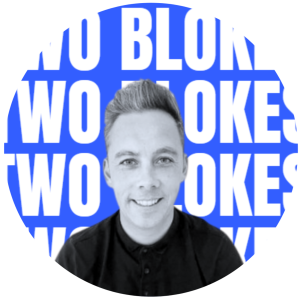 Jonathan Farrelly – Host
Jonathan started his trading journey over 15 years ago, learning from some of the best institutional traders in the world.
Over the last 9 years Jonathan has taught 1000's of retail traders how to successfully navigate the financial markets.
He has evolved Two Blokes Trading with new technologies to offer traders a new fully immersive experience.
Jonathan's ethos has always been based on transparency with the goal to help new & experienced traders achieve their goals.
Download the TBT APP now to chat LIVE with the Blokes!