Uncertainty In The Financial Markets
In this episode Jonathan and Rory continue to evaluate the risks from the Middle East & the uncertainty in the financial markets. Also looking at higher yields and central bank action from around the globe.
The war in the Middle East is still raging and shows no sign of stopping.  In the podcast Rory mentions the risk of other countries such as Iran getting involved and the potential catalysts that could being to the table.
The ECB are expected to hold rates this week however the door is open in the future for hikes as higher oil prices Continue to drive prices higher says Christine Lagarde and the ECB are cautions of this.
The US markets snapped a strong losing streak after better than expected earnings from Microsoft and Google. Google was down due to their cloud revenue being lower than forecast.
Higher yields in the US and across the EU/GB have punished stocks in recent days with the US S&P500 breaching the 4200 support level.  Hedge fund manager, Bill Ackman announced he was covering his short bond positions and now is looking to go long bonds as these attractive yields.
The Fed are almost certain not to hike rates next week however the door may be open in December as Jerome Powell is watching yields with caution.
Hosts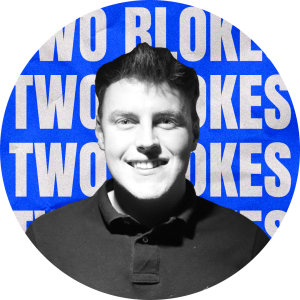 Rory McMullan- Host
Rory is a final year student studying Accounting and Finance in London, He started his trading journey over 2 years ago but has came quite far in the process. He traded most asset classes starting with FX and Commodity trading, trading crack calendar spreads within the energy market to now running his own Long/Short equity options portfolio. The book that he trades is a systematic, top-down bottom up equity portfolio.
Rory has a strong passion for the financial markets and really hopes he is able to be of assistance to anyone either starting their trading journey or looking to further their knowledge.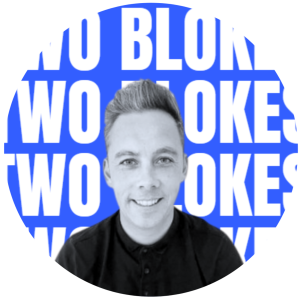 Jonathan Farrelly – Host
Jonathan started his trading journey over 15 years ago, learning from some of the best institutional traders in the world.
Over the last 9 years Jonathan has taught 1000's of retail traders how to successfully navigate the financial markets.
He has evolved Two Blokes Trading with new technologies to offer traders a new fully immersive experience.
Jonathan's ethos has always been based on transparency with the goal to help new & experienced traders achieve their goals.
Download the TBT APP now to chat LIVE with the Blokes!