Will DXY hit 105?
For the 7th consecutive week, the Dollar Index finished in the green closing above 104 to show strong support, the question is will the DXY hit 105?
Jonathan and Rory both discuss their thoughts on dollar going into a quieter week than usual for economic data however the market will only be gearing up for what's to come next week as the US CPI is due to be released.  A hawkish release could see another strong dollar and the push to 105 whereas a dovish release could see DXY fall lower.
In Indices, US markets were closed on Monday following the labor day holiday. European indices had a strong start to the day but later in the session fell-off due to stronger efforts from China to support the property sector faded.
Jonathan talks about his views on GBPUSD, AUDUSD & USDJPY with his predispositions being short on both GBPUSD & AUDUSD pairs, as he is still bullish on Dollar. Both pairs are stuck in somewhat of a range but Jonathan thinks especially Euro has further to fall. Jonathan also believes there's further upside potential for USDJPY. Ones to watch!
The Blokes then offer their views on Gold & Oil. Both Rory & Jonathan agree that Gold upside maybe limited due to Dollar strength, whereas Oil has potential for further upside.
Jonathan also mentions how September can be a bearish month for stocks with negative returns so buying stocks may not be the perfect time according to past data. However he does mention, retail traders are not limited as most CFD products allow traders to short and still profit from the move.
Join the fastest growing trading community for free today….
Hosts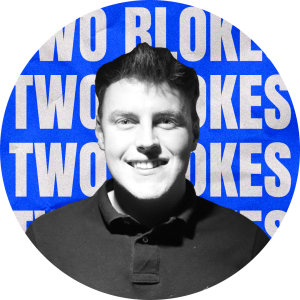 Rory McMullan- Host
Rory is a final year student studying Accounting and Finance in London, He started his trading journey over 2 years ago but has came quite far in the process. He traded most asset classes starting with FX and Commodity trading, trading crack calendar spreads within the energy market to now running his own Long/Short equity options portfolio. The book that he trades is a systematic, top-down bottom up equity portfolio.
Rory has a strong passion for the financial markets and really hopes he is able to be of assistance to anyone either starting their trading journey or looking to further their knowledge.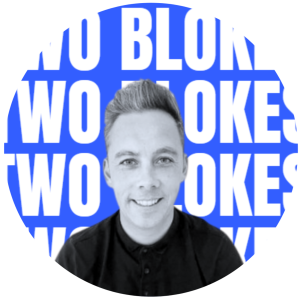 Jonathan Farrelly – Co host
Jonathan started his trading journey over 15 years ago, learning from some of the best institutional traders in the world.
Over the last 8 years Jonathan has taught 1000's of retail traders how to successfully navigate the financial markets.
He has evolved Two Blokes Trading with new technologies to offer traders a new fully immersive experience.
Jonathan's ethos has always been based on transparency with the goal to help new & experienced traders achieve their goals.
Download the TBT APP now to chat LIVE with the Blokes!