Power Of Compound Interest
In this podcast, Jonathan and Rory talk about the 8th wonder of the world, Compound Interest. 
This is a term a lot of people are familiar with but not many understand the power of compound Interest. At the beginning of the podcast, Rory tells us a story of friend who had money saved away for years which grew exponentially but one day decided it was enough and wanted to buy a car. If they had waited another 15 years the money wouldn't have doubled to buy 2 cars, but instead would have been over half a million!
Jonathan then explains how compound interest and the power of it can be used in trading. He Explains that by having a small account and achieving just 2% each week that the numbers will compound weekly. In less than a decade you could be trading with more than half a million, starting with as little as €5000. 
The blokes explain that Compound interest usually "doesn't work" until the later stages as 10% of 1 isn't much but when it's 10% of 1 million, that's when people think "it works" the gains have stayed constant, but the variable change is only in the nominal amount. 
The most important lesson to learn from compound interest is to stay consistent and not chase losses. Consistency will get you further than taking unnecessary risks and focusing on the short term. Jonathan also explains that too many traders focus on the short-term goals and not the long-term goals.
Join the fastest growing trading community for free today….
Hosts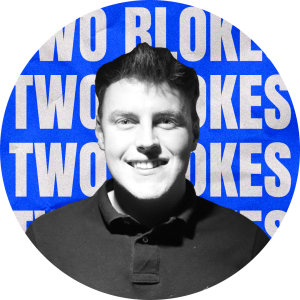 Rory McMullan- Host
Rory is a final year student studying Accounting and Finance in London, He started his trading journey over 2 years ago but has came quite far in the process. He traded most asset classes starting with FX and Commodity trading, trading crack calendar spreads within the energy market to now running his own Long/Short equity options portfolio. The book that he trades is a systematic, top-down bottom up equity portfolio.
Rory has a strong passion for the financial markets and really hopes he is able to be of assistance to anyone either starting their trading journey or looking to further their knowledge.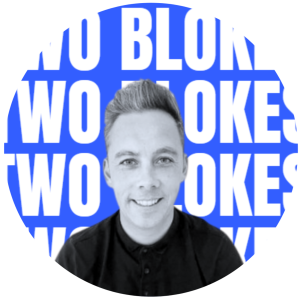 Jonathan Farrelly – Co host
Jonathan started his trading journey over 15 years ago, learning from some of the best institutional traders in the world.
Over the last 8 years Jonathan has taught 1000's of retail traders how to successfully navigate the financial markets.
He has evolved Two Blokes Trading with new technologies to offer traders a new fully immersive experience.
Jonathan's ethos has always been based on transparency with the goal to help new & experienced traders achieve their goals.
Download the TBT APP now to chat LIVE with the Blokes!