How to Trade Stocks
In this weeks episode Jonathan and Rory talk through recent moves in the markets. Rory talks about how recent moves after the lower than expected UK CPI has created a risk on tone in the UK with GBP falling from recent highs and FTSE rallying firm.
Jonathan also discusses his thoughts on some FX pairs and explains how sentiment has started to change particularly as the dollar has been selling hard and other key levels in many major pairs are now approaching. Jonathan then goes on to discuss the uptick in Gold but the lack of demand from China & India seem to be capping gains, as well as discussing how Gold generally underperforms in the summer months.
Rory mentions how some major banks are calling for WTI Crude to reach levels close to $100 p/b by the end of summer and how production cuts from OPEC as well as increasing demand could see this as a probable cause.
The Blokes then go on to discuss how to trade Stocks, they talk through how to generate a macro led trade idea. Rory discusses how he generates his trade idea starting at the very beginning, coming up with a bias through leading indicators and then using a filtering process to then do a quantitative and qualitative analysis on the sector and companies.
Rory also discusses the importance of running a portfolio correctly and how important it is to know how to do it properly. This ranges from knowing how to hedge correctly , calculate statistics and performance reports  as well as being able to effectively manage risk on a single asset and across the entire portfolio.
Rory goes into a lot more detail in the app on trade idea generation as well as portfolio management so to learn more, sign up today!
Hosts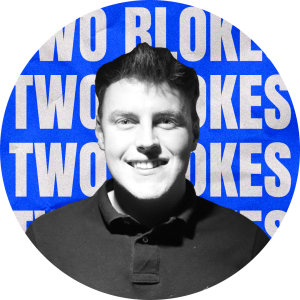 Rory McMullan- Host
Rory is a final year student studying Accounting and Finance in London, He started his trading journey over 2 years ago but has came quite far in the process. He traded most asset classes starting with FX and Commodity trading, trading crack calendar spreads within the energy market to now running his own Long/Short equity options portfolio. The book that he trades is a systematic, top-down bottom up equity portfolio.
Rory has a strong passion for the financial markets and really hopes he is able to be of assistance to anyone either starting their trading journey or looking to further their knowledge.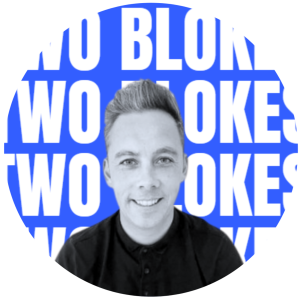 Jonathan Farrelly – Co host
Jonathan started his trading journey over 15 years ago, learning from some of the best institutional traders in the world.
Over the last 8 years Jonathan has taught 1000's of retail traders how to successfully navigate the financial markets.
He has evolved Two Blokes Trading with new technologies to offer traders a new fully immersive experience.
Jonathan's ethos has always been based on transparency with the goal to help new & experienced traders achieve their goals.
Download the TBT APP now to chat LIVE with the Blokes!