Earnings Season
Jonathan and Rory talk about recent developments in the markets including, strong selling in dollar which was later seen with strong buying which managed to see the DXY Index climb above 101.
Rory mentions this thoughts around recent dollar buying stating that if dollar was to continue the downward trend it would need to be sold against another pair but what pair would he buy now that PMI reports are coming out weaker and inflation in the UK is starting to ease, decreasing the chances for higher rates that were initially thought of.
Jonathan talks about the recent developments in equities as we are now in the middle of earnings season with lots of big names reporting this week including Google, Microsoft, Boeing , Meta and Exxon to name some. Earning so far this season have surprised mainly to the upside but can the momentum continue as markets seem to be under some pressure?
Equities aren't the only market that could be under pressure, Gold markets are also feeling a pinch after a great run from 1900 to 1980, XAUUSD failed to stay above 1980 as the USD continued higher above 101 and Gold could now be set to return to 1940 especially if the FOMC come out with a hawkish statement this week:
Looking ahead, lots of data this week including; FOMC Rate Decision, ECB Rate Decision, PMI Reports and PCE data on Friday. Earnings are also in between all of these so volatility can be expected
Hosts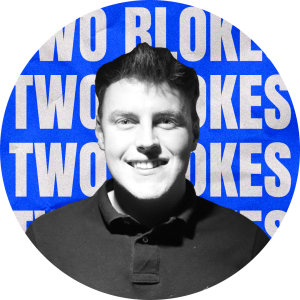 Rory McMullan- Host
Rory is a final year student studying Accounting and Finance in London, He started his trading journey over 2 years ago but has came quite far in the process. He traded most asset classes starting with FX and Commodity trading, trading crack calendar spreads within the energy market to now running his own Long/Short equity options portfolio. The book that he trades is a systematic, top-down bottom up equity portfolio.
Rory has a strong passion for the financial markets and really hopes he is able to be of assistance to anyone either starting their trading journey or looking to further their knowledge.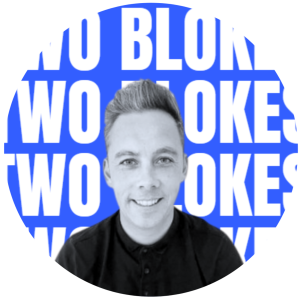 Jonathan Farrelly – Co host
Jonathan started his trading journey over 15 years ago, learning from some of the best institutional traders in the world.
Over the last 8 years Jonathan has taught 1000's of retail traders how to successfully navigate the financial markets.
He has evolved Two Blokes Trading with new technologies to offer traders a new fully immersive experience.
Jonathan's ethos has always been based on transparency with the goal to help new & experienced traders achieve their goals.
Download the TBT APP now to chat LIVE with the Blokes!