Will Gold Rally in 2023
Rory and Jonathan talk about recent events in markets including the dollar, gold , US Equities and world indices. The Blokes also talk about recent events such as the US CPI and this weeks data which includes RBA, ISM Surveys, Non Farm Payrolls and Unemployment Situation Report.
In the podcast, Rory talks about the stronger than expected data on Monday and how it was linked to a strong AUD and what he expected from AUDUSD for the short term as the RBA interest rate decision is in a matter of hours.
Jonathan talks Gold and what his view is on XAUUSD moving forward into the second half of the year. Considering the strong upwards movement, Jonathan believes price still has a lot of upside potential. Rory however disagrees and thinks Gold won't be able to breach $2000. Will Gold rally in 2023? Listen to find out both opinions.
What Rory and Jonathan both agreed on was the price of Oil and where is will be heading. Both think that it could be headed towards $90 per barrel as production cuts seen by Russia and Saudi are set and as global demand doesn't seem to be slowing down.
Jonathan and Rory also answer a listeners question on how to stay motivated when trading. This can often be a very difficult period for traders so make sure to listen and find out more.
Hosts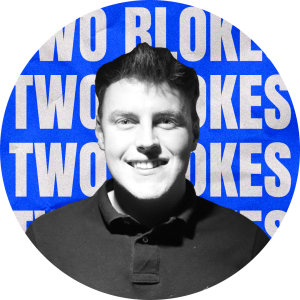 Rory McMullan- Host
Rory is a final year student studying Accounting and Finance in London, He started his trading journey over 2 years ago but has came quite far in the process. He traded most asset classes starting with FX and Commodity trading, trading crack calendar spreads within the energy market to now running his own Long/Short equity options portfolio. The book that he trades is a systematic, top-down bottom up equity portfolio.
Rory has a strong passion for the financial markets and really hopes he is able to be of assistance to anyone either starting their trading journey or looking to further their knowledge.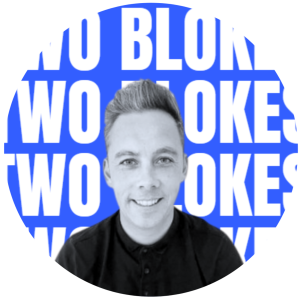 Jonathan Farrelly – Co host
Jonathan started his trading journey over 15 years ago, learning from some of the best institutional traders in the world.
Over the last 8 years Jonathan has taught 1000's of retail traders how to successfully navigate the financial markets.
He has evolved Two Blokes Trading with new technologies to offer traders a new fully immersive experience.
Jonathan's ethos has always been based on transparency with the goal to help new & experienced traders achieve their goals.
Download the TBT APP now to chat LIVE with the Blokes!