US Debt Downgraded
In this episode Jonathan and Rory talk about recent events in the markets and what their opinions are going forward. The Blokes take a look over FX, commodities, indices & Stocks. The hot topic was APPLE loosing $200 billion in market cap in less than a week, the blokes offer their opinion in the future direction of APPLE stocks. 

A highlight from last week was the downgrade of US debt by ratings agency Fitch's where US debt was downgraded from AAA to AA+. This sparked some initial selling in the market, but Rory reiterated in the podcast that he doesn't think this single event will cause anymore selling.
On the Tuesday morning news released also stated that another ratings agency, Moody's had downgraded US small and mid-size lenders which added pressure to financials. This was on top of the Italian government announcing a surprise 40% windfall tax on extra profits.
Looking ahead into the week, Jonathan takes us through his prediction for the US dollar and the CPI report due to be released on Thursday. Forecasts expect inflation to rise to 3.3% on a year over year basis from July 2022. This reacceleration is nothing to worry markets & we should see little impact as a result. Oil and energy markets have been moving higher so the possibility of reacceleration has been priced in. What has not been priced in, is a trend of reacceleration of inflation back to higher levels which would cause the monetary policy committee to continue hiking rates perhaps above 6%. If this was the case, a very strong dollar could be expected.
Rory also talks through recent earnings and the downgrades we have been seeing as well as the outlook for Apple as they have been struggling in the last few sessions and broke a major trendline.
Hosts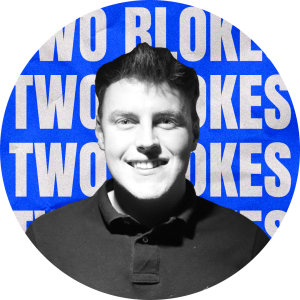 Rory McMullan- Host
Rory is a final year student studying Accounting and Finance in London, He started his trading journey over 2 years ago but has came quite far in the process. He traded most asset classes starting with FX and Commodity trading, trading crack calendar spreads within the energy market to now running his own Long/Short equity options portfolio. The book that he trades is a systematic, top-down bottom up equity portfolio.
Rory has a strong passion for the financial markets and really hopes he is able to be of assistance to anyone either starting their trading journey or looking to further their knowledge.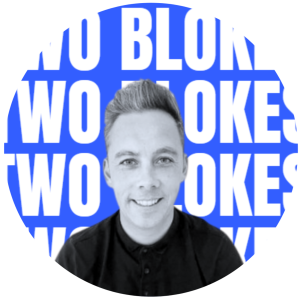 Jonathan Farrelly – Co host
Jonathan started his trading journey over 15 years ago, learning from some of the best institutional traders in the world.
Over the last 8 years Jonathan has taught 1000's of retail traders how to successfully navigate the financial markets.
He has evolved Two Blokes Trading with new technologies to offer traders a new fully immersive experience.
Jonathan's ethos has always been based on transparency with the goal to help new & experienced traders achieve their goals.
Download the TBT APP now to chat LIVE with the Blokes!