Gold Not So Shiny
I'm this episode, Jonathan and Rory breakdown the week ahead in the markets and discuss the moves of last week, including why gold not so shiny for investors. The blokes also share their opinion on what markets to watch this week.
The ISM PMI came in above estimates however the S&P500 didn't manage to take much advantage, closing nearly flat on Monday. However, tech is still being driven higher by just a handful of names.
Dollar continues the climb aggressively, now above 107 as traders wait for the NFP and ESR report on Friday, to determine the US labour market conditions. The ISM said that employment was better and on Tuesday afternoon, JOLT job openings has risen higher than expected creating more openings and a stronger market.
Rory discusses in the podcast how there is 28% probability of a rate hike In November however there is a 6% probability of a 50bps hike in December, any wonder the dollar is rallying.
Speaking of dollar, EURUSD continues to be held lower now at 1.04 , close to parity and levels feared last year.
USDJPY pushed 150 before a huge shock lower to 147.50. Word on the street that the BOJ intervened in the open market. This would have pushed rates lower monetarily and we could hear commentary from them soon.
Gold now close to $1800 , what a tremendous fall it has seen since the break of 2000. A lot quicker than we anticipated, however given the dollar strength, it comes with no surprise. Are you long or short gold at $1800?
Oil has seen some rejection at the low $90's and is now back below 90 at the high 80's. Could winter demand start to push oil higher and what are the views on OPEC? All of our analysis is covered live in the APP.
We will also be covering Non Farm Payroll live in the APP on Friday, come watch us as we analysis the markets live!
Hosts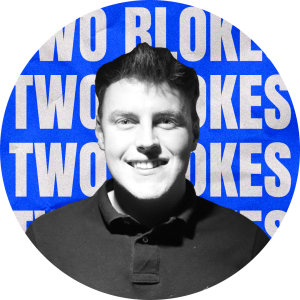 Rory McMullan- Host
Rory is a final year student studying Accounting and Finance in London, He started his trading journey over 2 years ago but has came quite far in the process. He traded most asset classes starting with FX and Commodity trading, trading crack calendar spreads within the energy market to now running his own Long/Short equity options portfolio. The book that he trades is a systematic, top-down bottom up equity portfolio.
Rory has a strong passion for the financial markets and really hopes he is able to be of assistance to anyone either starting their trading journey or looking to further their knowledge.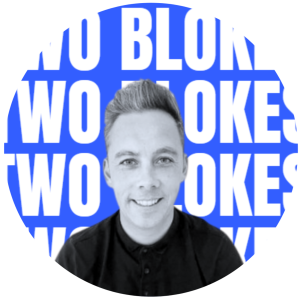 Jonathan Farrelly – Host
Jonathan started his trading journey over 15 years ago, learning from some of the best institutional traders in the world.
Over the last 9 years Jonathan has taught 1000's of retail traders how to successfully navigate the financial markets.
He has evolved Two Blokes Trading with new technologies to offer traders a new fully immersive experience.
Jonathan's ethos has always been based on transparency with the goal to help new & experienced traders achieve their goals.
Download the TBT APP now to chat LIVE with the Blokes!