Macroeconomic Indicators
In this podcast, Jonathan and Rory discuss the importance of using macroeconomic indicators. 
During the live NFP stream that Jonathan and Rory shared via the TBT app, Rory mentioned before NFP was released how he thought there would be a larger than expected number as he read reports on indicators that suggest employment is increasing.
Looking at reports such as the ISM and being able to take a collective data set of the recent initial jobless claims report, you can marry up the data and draw your own conclusions. This analysis can give you the edge when trying to forecast data releases.
On this point, Jonathan mentions the importance of using your own data and your own ideas rather than relying on other people's ideas. Jonathan says, "We see it time and time again where Investment banks have conflicting opinions and these guys are supposed to be the industry experts".
Rory also discusses the importance of not taking trade ideas directly from anyone. The main reason, it is that usually when things go wrong and its more often than not, they won't post about it and let people know. This means people will be stuck in the trade with a losing position and won't know when to get out.
To find out more about the importance of using your own data, make sure to join the app today where this topic is heavily discussed by Rory.
Hosts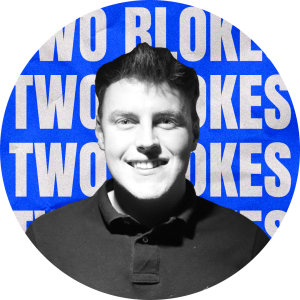 Rory McMullan- Host
Rory is a final year student studying Accounting and Finance in London, He started his trading journey over 2 years ago but has came quite far in the process. He traded most asset classes starting with FX and Commodity trading, trading crack calendar spreads within the energy market to now running his own Long/Short equity options portfolio. The book that he trades is a systematic, top-down bottom up equity portfolio.
Rory has a strong passion for the financial markets and really hopes he is able to be of assistance to anyone either starting their trading journey or looking to further their knowledge.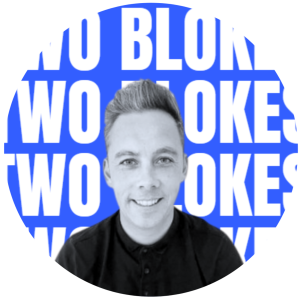 Jonathan Farrelly – Host
Jonathan started his trading journey over 15 years ago, learning from some of the best institutional traders in the world.
Over the last 9 years Jonathan has taught 1000's of retail traders how to successfully navigate the financial markets.
He has evolved Two Blokes Trading with new technologies to offer traders a new fully immersive experience.
Jonathan's ethos has always been based on transparency with the goal to help new & experienced traders achieve their goals.
Download the TBT APP now to chat LIVE with the Blokes!